Today we celebrate the Queenship of the Virgin Mary. Remember in all the trials of life that we have a loving Mother who reigns as Queen of Heaven who will never abandon her children. Pray for us, O Holy Mother of God!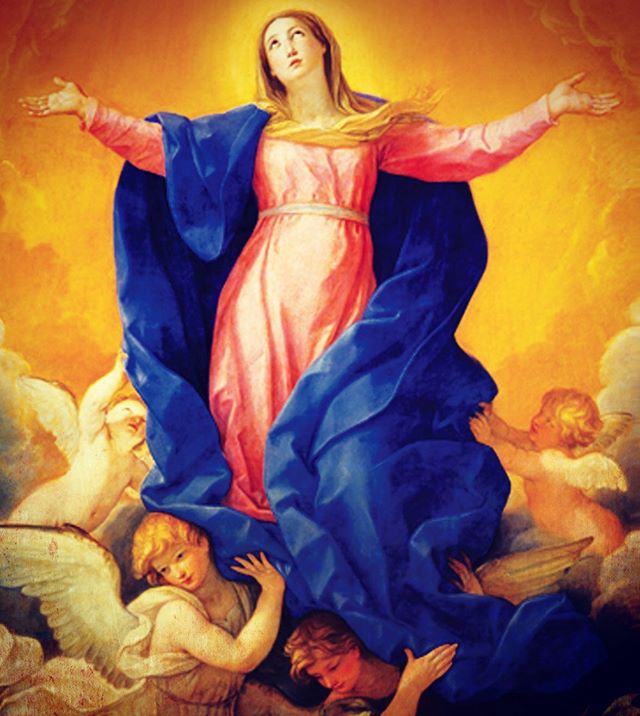 Remember: August 15 is the Feast of the Assumption of Our Lady, a Holy Day of Obligation for all Catholics. In addition to our regularly scheduled daily Masses, there will also be a Vigil Mass on Wednesday at 5pm, a Mass at 12 noon on Thursday, and at 5pm on Thursday. Which Mass will you be attending?
"It is indeed good to be here, as you have said, Peter. It is good to be with Jesus and to remain here forever. What greater happiness or higher honor could we have than to be with God, to be made like him, and to live in his light?" - Anastasius of Sinai (c. AD 650) on the Feast of Transfiguration, which we celebrate today.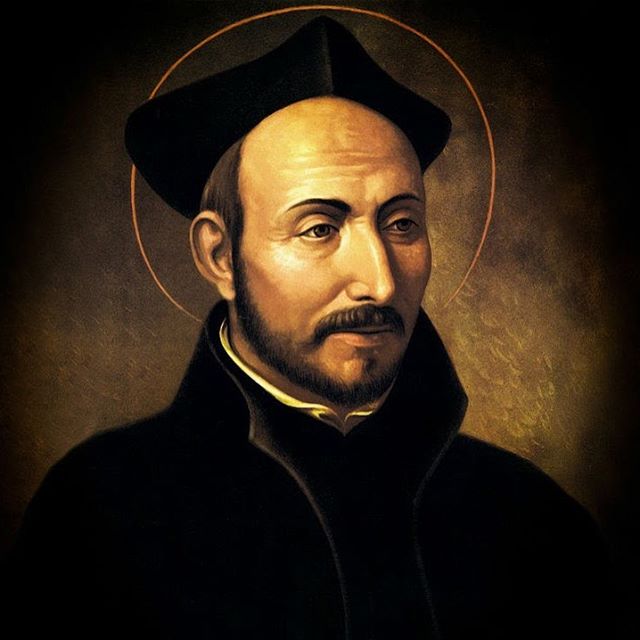 Today we celebrate the memorial of St. Ignatius of Loyola, founder of the Society of Jesus (Jesuits). Their motto is "Ad majorem Dei gloriam," (For the greater glory of God). May all we do today, and every day, be for God's greater glory. St. Ignatius, pray for us!
St. Mary Magdalene, the apostle of the apostles, was the first to proclaim the good news of the Resurrection: "I have seen the Lord!" May she be an example and guide for us today as we proclaim our faith boldly—even when we stand alone.
We are so happy to welcome our new pastor, Fr. Marcos Gonzalez! He is looking forward to meeting each one of you, so make sure to introduce yourself after Mass next time you see him.
Únase a nosotros este domingo, 30 de junio, para una despedida para el Padre Jose Corral. En el estacionamiento de la escuela después de la misa de 2pm. ... Please join us this Sunday, June 30, for a farewell potluck for Fr. Jose Corral. In the school parking lot following the 2pm Mass. ... ... Queridos amigos y hermanos en el Señor, Tengo que comunicarles que el lunes me incorporo a mi nuevo destino en la parroquia de Misión Dolores. Tengo que agradecerles lo mucho que me han dado. Me voy pero mi corazón queda con ustedes. Encomiéndeme en sus oraciones como yo les encomendare en las mías. —Padre Corral ... My dear brothers and sisters in Christ, I regret to inform you that on Monday, July 1st, I will be starting a new assignment at Dolores Mission Parish. I must thank you for everything you have given me. I'm leaving, but my heart stays with you. Please keep me in your prayers as I will keep you in my own. —Fr. Corral
This Sunday (June 23) at 5pm is Fr. Paul's final Mass at St. Andrew as our Pastor. Come join us to say thank you for his twelve years of service to our community! . Este domingo (23 de junio) a las 5pm es la última misa de Padre Pablo en San Andrés como nuestro pastor. ¡Únase a nosotros para darles las gracias por sus doce años de servicio a nuestra comunidad!
A prayer to St. Anthony on his feast day June 13, for all our loved ones who have not yet found their home in Christ's Church: O gentle St. Anthony, by your holy and apostolic life you led countless souls to the love of our divine Lord. Please obtain for me and my loved ones his guidance, you who have the power to lead straying sheep back to the fold of Christ and to find articles that are lost. On earth your heart was filled with compassion for those in distress or sorrow. Please bring my request before the child Jesus who loved to rest in your arms and I believe you will help me to remain always close to our divine Lord. O miraculous wonder worker, in this hour of need, obtain what I ask of you. Amen.